According to Backyardiganslooker23, this is the only page where fandom is allowed. Go to different pages and you'll be blocked in the future.
He is a hyper boy who never stops drinking water. He is also
Tommy
's best friend. He is commonly photographed for the news or a frame.

She is a hipster girl who
Tommy
notably befriends. She keeps her garden healthy.
Tebbington
Edit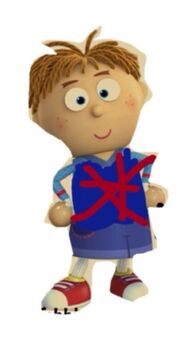 He is a posh boy.
Tickety City
Edit

It is basically a larger
Tickety Town
.
Ad blocker interference detected!
Wikia is a free-to-use site that makes money from advertising. We have a modified experience for viewers using ad blockers

Wikia is not accessible if you've made further modifications. Remove the custom ad blocker rule(s) and the page will load as expected.